Knowledge and library services – Give the Gift of Time
Benefits of working with NHS knowledge and library services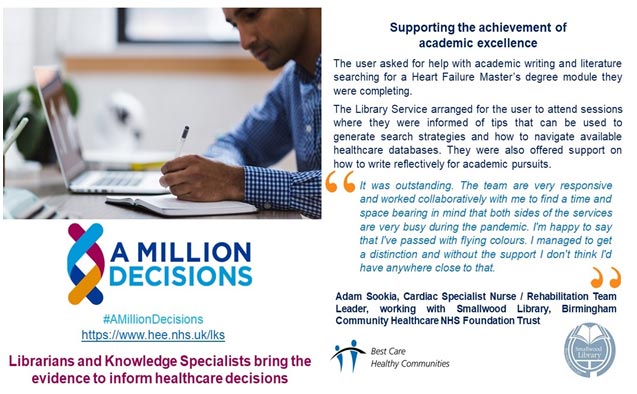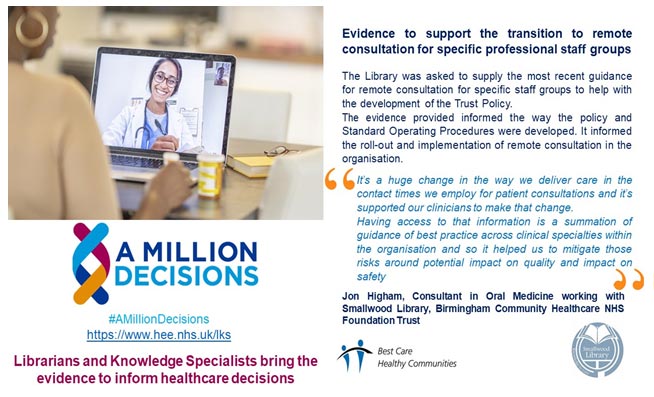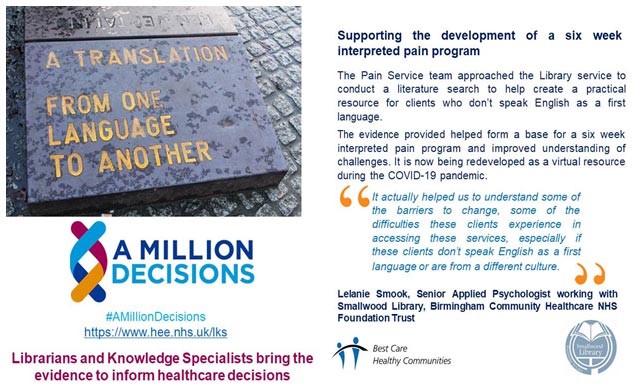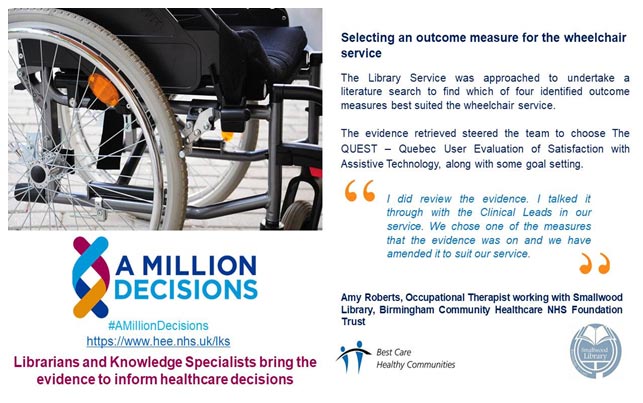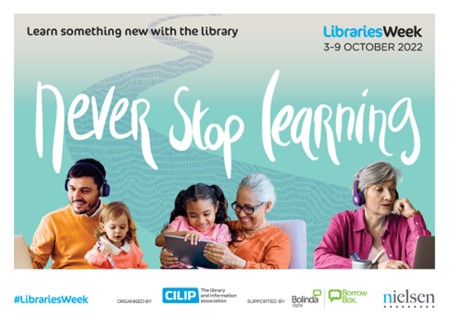 Libraries Week 3-9 October
3 October to 9 October 2022 is Libraries Week with a focus on the support provided to facilitate lifelong learning. Smallwood Library will be celebrating and raising the profile of the range of services it has to offer. 
Did you know that in 2020-2021 our team worked to provide:
480journal articles to support research & learning.
105 literature searches to support practice, learning, and save over 300 hours of clinical time.
1,414book loans or renewals.
122 new and revised policies on the Trust intranet page.
162staff, trainees, and students with information skills training delivered via MS Teams.
6,188targeted email bulletins of the latest high-level evidence to staff.
Tell us how we can serve you better for a chance to win a £20 Love2Shop voucher (Opens 3rd October). Complete the online form by 1pm on 31st of October. Paper copies are available across sites or on request. You can return them via internal post to Smallwood Library, Moseley Hall Hospital.
Join the next monthly Virtual Reading Club (BCHCReads) for a chance to unplug from your everyday routine on 5th October, 12.30pm – 1.30pm. The book is Sorrow and Bliss by Meg Mason. 
Look out for more information on Twitter @smallwoodlib