Print resources
UHB Libraries provides access to thousands of clinical and exam books as well as fiction and well-being titles and DVDs available in our Staff Wellbeing Zones, all of which can be borrowed with library membership.
The libraries also provide Education Board Games for loan. These are created by FOCUS GAMES in partnership with organisations like the NHS and Birmingham City University and are a fun and informative way of teaching staff and students about a variety of subjects. Titles currently available include The Communications Game, The Burns Games, The Hydration Game, The Nutrition Game and The Sepsis Game.
To find out what we have in our collections, you can use the catalogue on the homepage of this website. You can also make book suggestions through the form on your library account or by contacting your site library.
Online Resources
The library has a range of eResources selected to support you with your study, work and research. To access our online resources please ensure you register for a free Athens account which allows you to access our resources from within the Trust, from home and on the go 24/7.
UHB Libraries subscribe to a number of journals plus hundreds of eBooks. Other online resources we have include:
ClinicalKey – a clinical search engine that supports clinical decisions by making it easier to find and apply relevant knowledge. It includes clinical videos, topic pages on more than 1,400 disease conditions as well as access to images and the latest editions of many key Elsevier eBooks and journals.
AnatomyTV – Interactive 3D images, models and animations of the human body plus MRI scans, videos, dissection images and much more.
DynaMed – an evidence-based, clinical decision tool which guides the user through each step the clinical workflow. DynaMed also includes thousands of images and users can register for important updates on various illnesses and diseases.
BMJ Best Practice – Point-of-care tool providing summaries on a number of diseases and conditions including diagnosis, treatment and prognosis. This resource includes support with critical appraisal and procedural videos.
BMJ Case Reports – collection of case reports covering common and rare conditions. If you are interested in submitting a case report for publication here, please contact your site library for the fellowship code.
From 1st April 2022, the national Library and Knowledge Hub will launch as your one-stop-shop for searching the libraries online and print collections including electronic books and journals. To access, visit the Hub website and login with your OpenAthens details.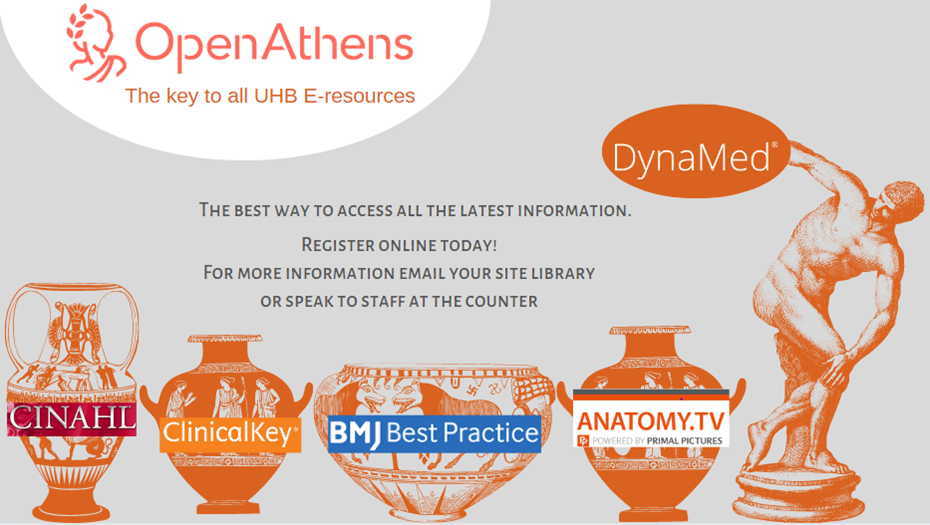 Current Awareness
What to stay up-to-date with the latest news and evidence in your field? KnowledgeShare will send your current awareness bulletins every two weeks with the latest articles, guidelines, reports and policies related to your area(s) of interest. Register here.